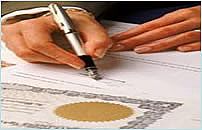 Isvecce, Norvecce, Fince Yeminli Tercüman Alanya
Our services cover all types of texts : commercial, technical,
publicity, legal, scientific and literary.
All of our translators have many years' experience and work only into their own native languages. We undertake to keep the content of any documents entrusted to us totally confidential. As part of this policy we will always refuse to translate any documents whose content is illegal.
Our services include:

-

Translation services for the agro-food industry

-

The translation of technical manuals for use in the steel and mechanical, electrical, electromechanical, electronic and IT fields, including machines and software

-

Translation services for the tourism sector (hotels, leisure centres)

-

Translation services for the energy sector (refining, petrochemicals, electricity production, renewable forms of energy)

-

Translation services for the processing sector (glass, plastics, chemicals and pharmaceuticals, biotechnology)

-

Translation services for the motor manufacturing industry (cars, pneumatics, equipment)

-

Financial translation services (banks, insurance, holding companies, investment companies)

-

Translation services for the property sector (construction, purchase and sale of buildings, property management, public works)

-

Translation services for the telecommunications industry (communication and information technologies)

-

Translation services for international trade fairs and other major events

-

Translation services for craft industries

-

Translation services for the office machines and data processing devices sector
Alanya Tercüme Bürosu Isvecce Norvecce Danimarkaca Yeminli Tercüman